The 2-day Hasanah Forum 2021 seeks to build and nurture thought leadership in an effort to deepen the conversations and debates within the non profit space. Bringing together local and global experts and leaders from across civil society, academia, government, corporates and concerned citizenry, the forum provides for a comprehensive deliberation of the theme, From Charity to Justice… Vision for a Just and Equal Malaysia.'
Forum highlights include core panel sessions and special addresses by 38 thought leaders as well as networking and collaborative opportunities through the marketplace virtual booths and walk-through gallery.
Due to the global pandemic, the inaugural Hasanah Forum 2021 will be hosted virtually and also features sign language interpretation for inclusivity to a wider audience.

Welcome Remarks / Opening Address & Launch
Special Address: Peeling the Layers of Philanthropy
Keynote Address: The Good Doughnut – Redesigning the Shape of Progress
Core Session: People & Institutions – Building Effective Alliances
Special Address: From Charity to Justice
Keynote Address: Fighting Inequality in Times of Crisis
Introductory Remarks: Let's Be WISER
Core Session: People & Society – Strengthening from the Bottom-Up
Special Address: New Horizons of Financing Positive Social Impact
Special Address: Re-imagining a Just and Sustainable Tomorrow
In Conversation: Learning From The Pandemic – Weaving in a Social Justice Perspective
Special Address: Towards a National Reset
Special Session: Looking Forward to Malaysia 2030
Special Session: Having An Ear To The Ground: Listening To Stories From The Community
Introductory Remarks: Building Future-Ready Leaders
Core Session: People & Leadership – Effective Stewardship in Challenging the Status Quo
Vote of Thanks / ArtsFAS Special Performance & Closing: A Celebration of Malaysian Art & Artists
BE PART OF THOUGHT LEADERSHIP CONVERSATIONS TO REALISE A VISION FOR AN EQUAL AND JUST MALAYSIA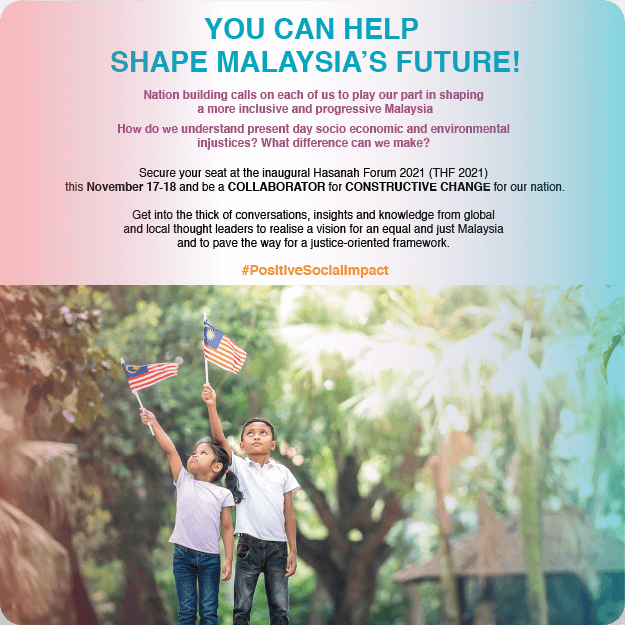 YOU CAN HELP SHAPE MALAYSIA'S FUTURE!
Nation building calls on each of us to play our part in
shaping a more inclusive and progressive Malaysia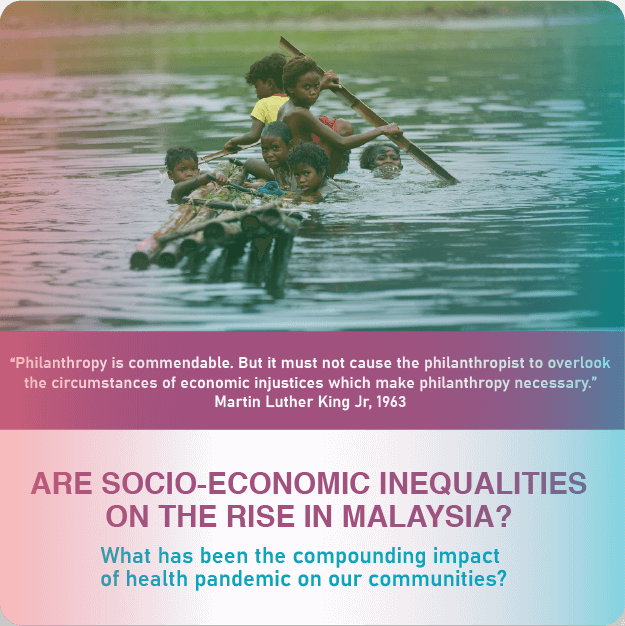 ARE SOCIO-ECONOMIC INEQUALITIES ON THE RISE IN MALAYSIA?
What has been the compounding impact of health
pandemic on our communities?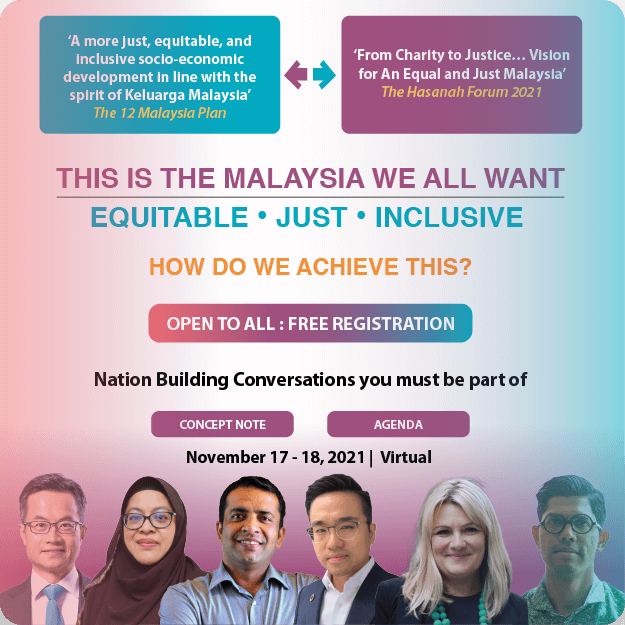 THIS IS THE MALAYSIA WE ALL WANT EQUITABLE • JUST • INCLUSIVE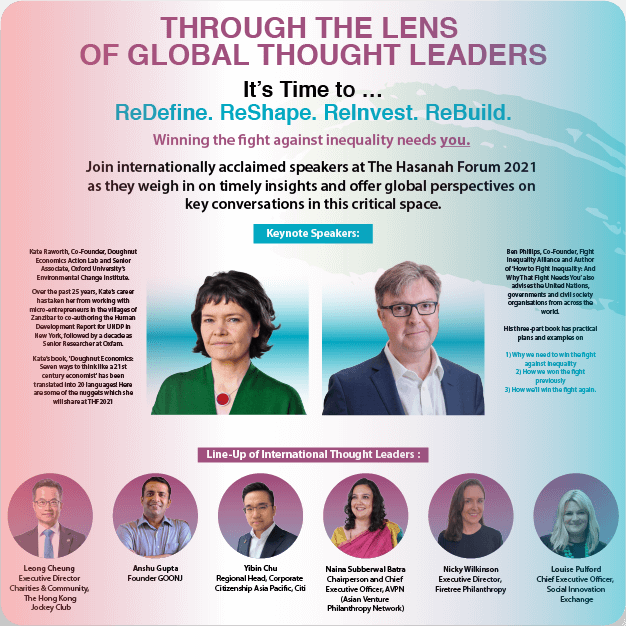 THROUGH THE LENS
OF GLOBAL THOUGHT LEADERS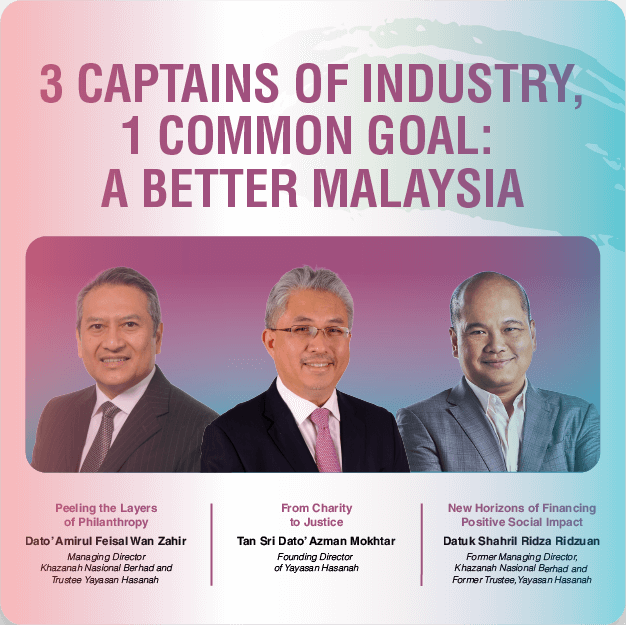 3 CAPTAINS OF INDUSTRY,
1 COMMON GOAL:
A BETTER MALAYSIA